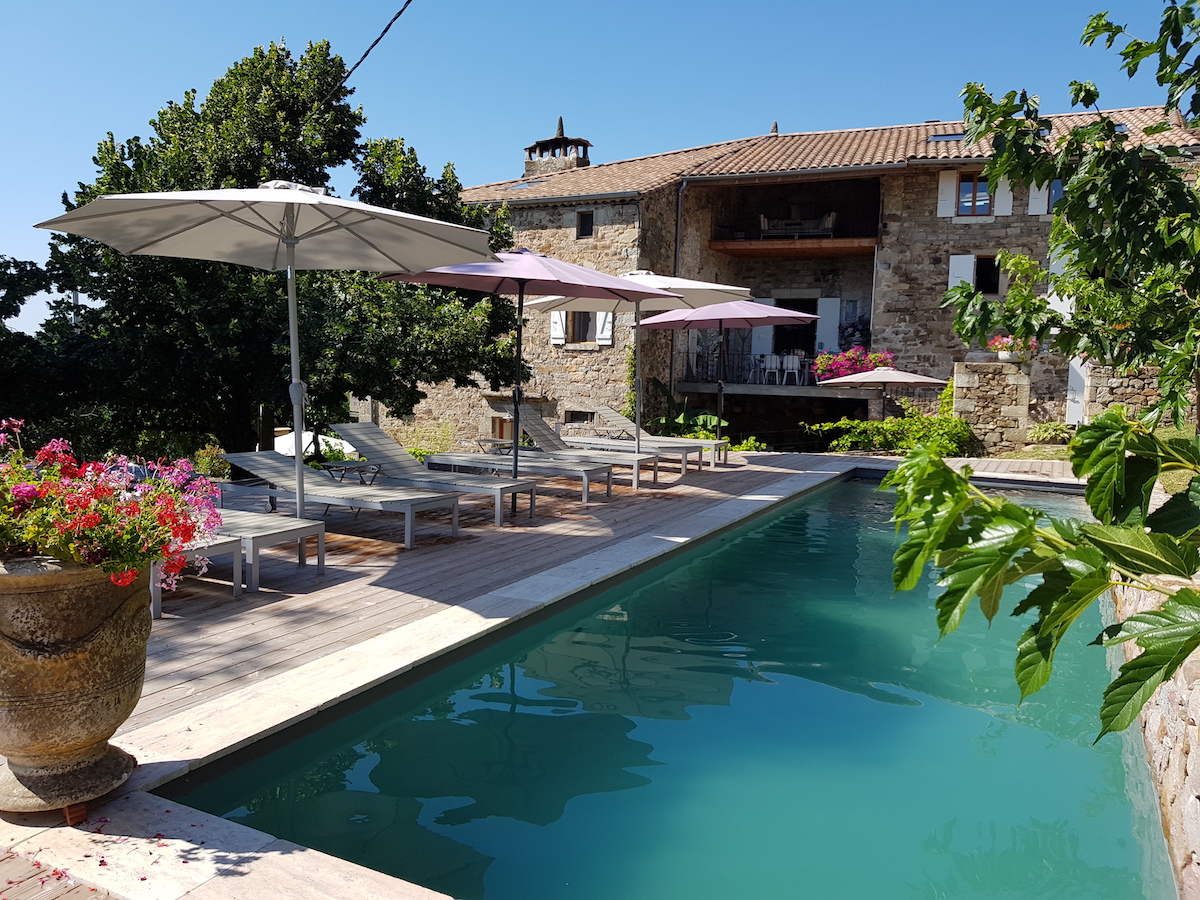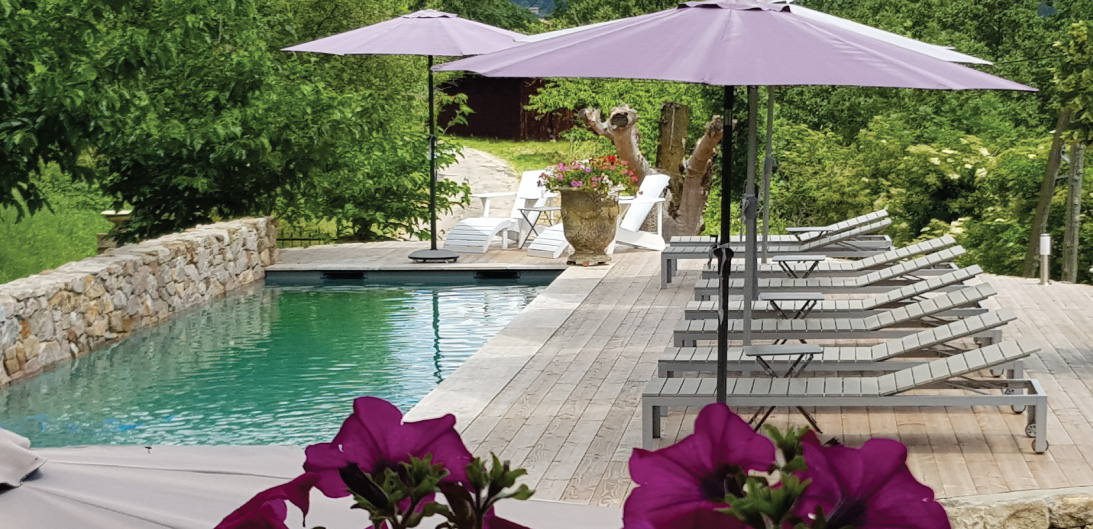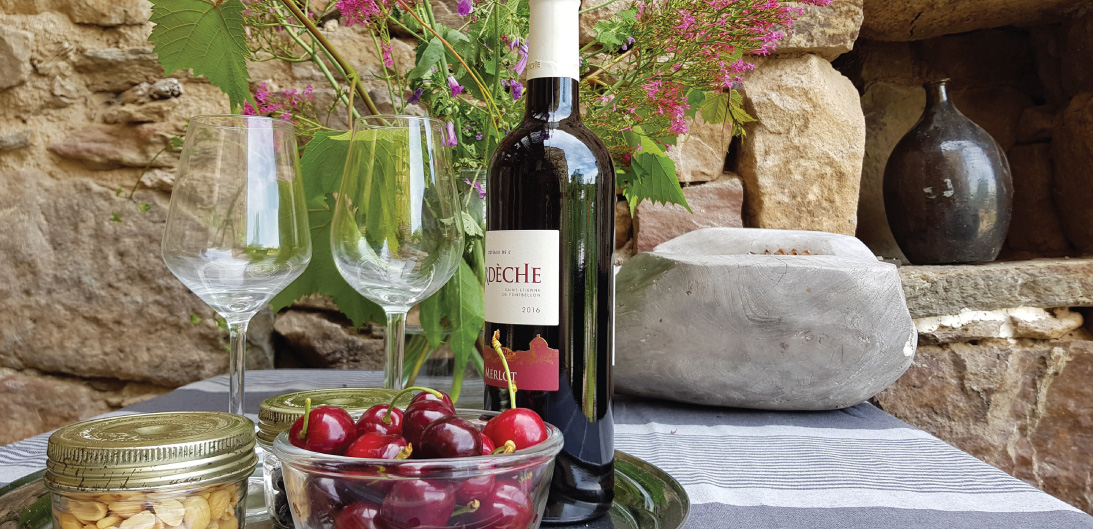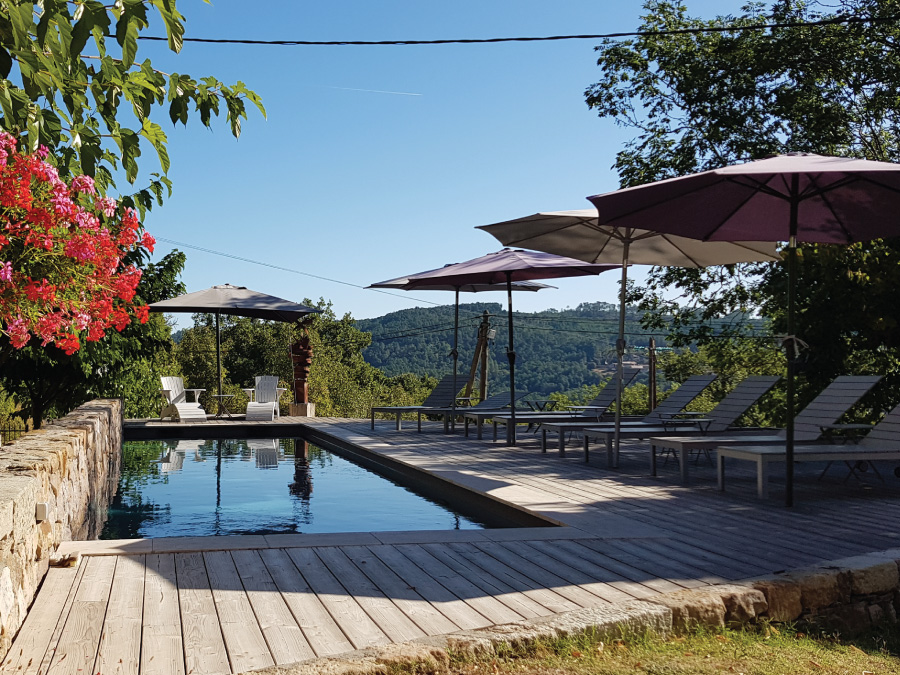 Corona policy
Hans and Marie Louise, owners of the B&B and the Gites, have both been vaccinated against the COVID-19 virus
If we are not allowed to accommodate you based on official orders in France and applicable travel restrictions, you can cancel your reservation free of charge and receive a full refund.
An unforgettable active or relaxing holiday or just a wonderfull stopover
Our B & B / Gites 'Art and Route' is located in the Ardèche, a beautiful area near LargentiereArt Route and is just an hour away from the Route Soleil, near Montelimar
The Ardeche is known for its exceptionally beautiful scenery and nature. The cycling and hiking routes through the beautiful countryside come highly recommended. In addition, the Ardeche is characterized by the many ancient historical villages and houses with character. The historical "maisons en pierre" are houses made of large stacked stones and typical for the Ardeche
In four years time, Marie-Louise Oudkerk (artist) and Hans Bik (architect) have transformed an old dilapidated silkworm farm (1765) into a beautiful house. The result is impressive: four beautiful rooms in the B&B and three Gites (apartments) all fully equipped with all modern conveniences possible.
All rooms have private bathrooms. Several outside terraces and a new swimming pool are at your disposal.
Art and Route is a paradise for artists and art lovers, hikers, cyclists, peace-seekers and peasants by on their way to destinations in the north or south. Only an hour away from the motorway A7 (Route Soleil). There is much to do, see and you to possibility to enjoy our organic cuisine, local wines, various markets and picturesque villages nearby.
Privacy, tranquillity, hospitality and a wonderful view is what we offer you to make your stay as pleasant as possible
The rooms and Gites are only suitable for adults and not equipped to accommodate babies and small children
In short, enjoy and unwind, and we will do everything to accommodate your wishes and preferences