To visit
Aubenas, a somewhat larger city with a pleasant historic city center, is 20 km away.
Just 7 km away is the attractive and lively market town of Largentière where all necessary facilities such as a supermarket, an Office de Tourisme, a pharmacy, a bank, a bakery, a butcher, bars and plenty of restaurants are available.
In the vicinity there are no fewer than 9 places that are qualified as "village de caractère". These old towns with attractive streets and squares and beautiful views are more than worth a visit. In Largentière there is a silk museum, in St.Remèze a lavender museum and in the castles of Largentière and Montreal (the nicest) medieval animations are held in the summer. Caves are also an attraction here in the region. You can visit the cave of Madeleine in St. Remèze, the cave of St-Marcel in Bidon or the 3-star caves of Aven d'Orgnac.
At Lanas you can go kart racing or rent a quad for a trip through the area.
Swimming

We have a heated salt water pool of 12 x 3 meters. Zilt water is good for your skin and eyes. After a swim a nice shower in the "cave". Sunbathing on the edge of the pool on a sun bed with a glass of rosé. The use of swimming towels is free. (in addition to the regular towels).
From Art en Route you can swim in the Ardèche or one of the other rivers in the area. At Labeaume, for example, you can swim very nicely in the Beaume..
Thermal baths can be found in Vals les bains and Neyrac les bains.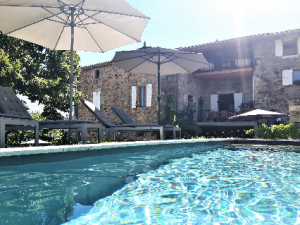 Cycling

We have 4 mountain bikes that you can use in consultation. Cycling in the Ardèche is a true experience for our sporty guests.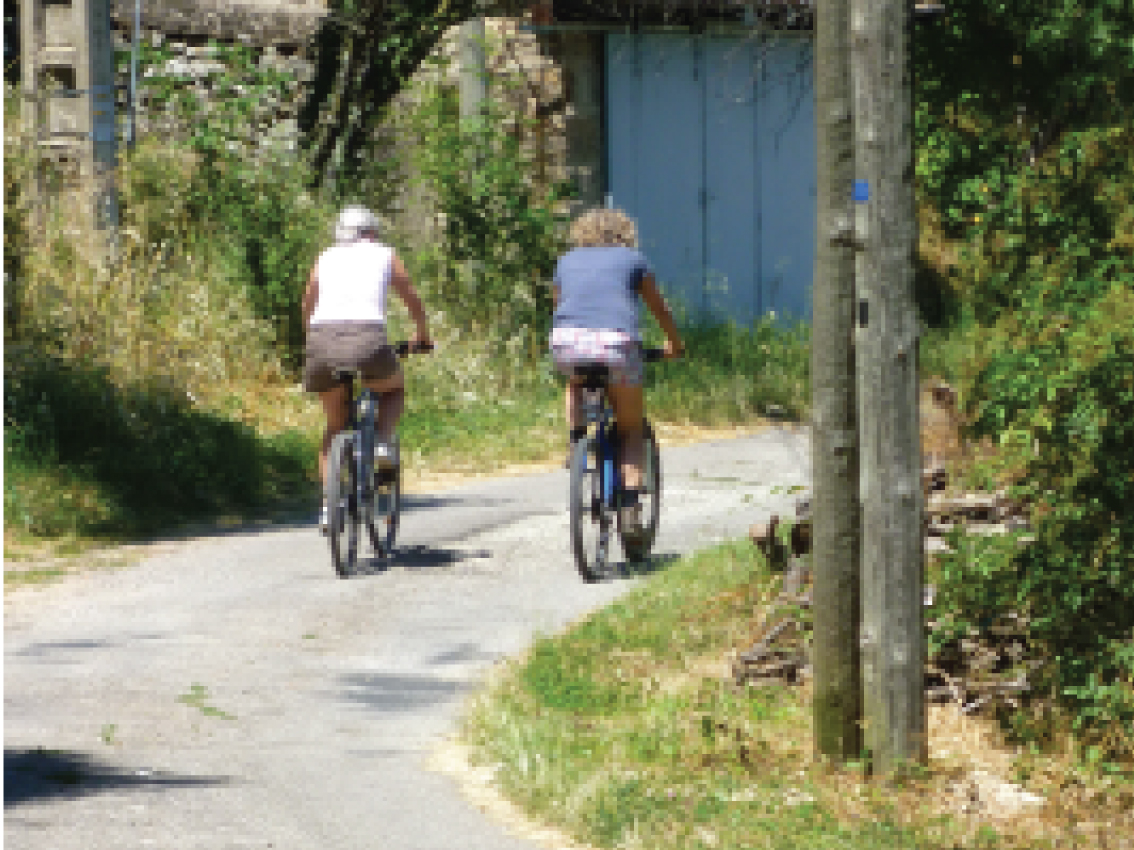 Relaxing

Or just nothing at all. Relax, read, eat and enjoy the breathtaking nature and the beautiful view over the mountains of the Ardeche.
Art and Route is a place where you can be yourself, relax and recharge. We will do everything to make your stay here as pleasant as possible.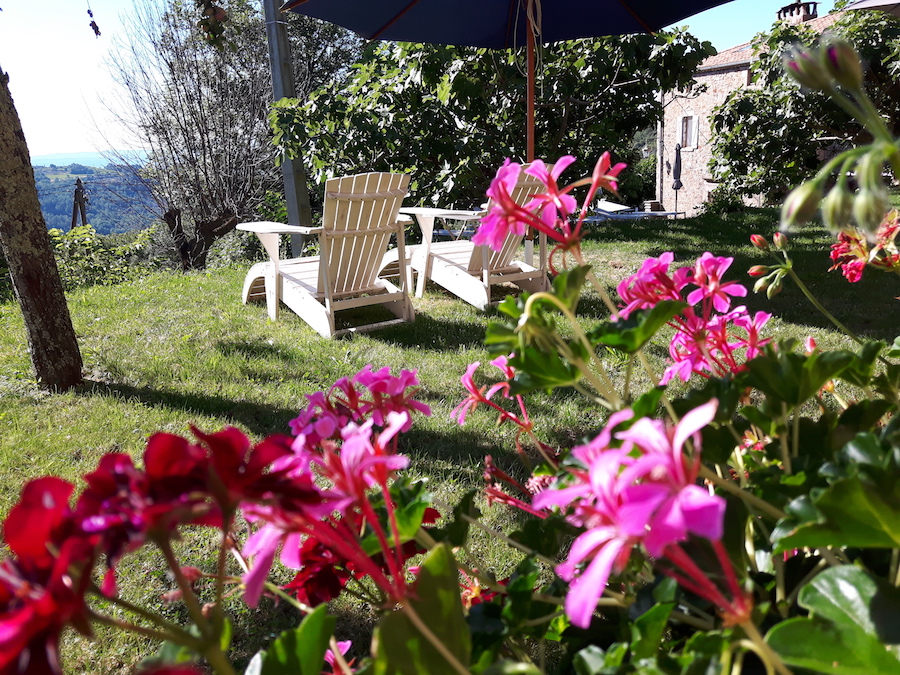 Canoeing

Canoe trips are possible from various locations. We have contacts with rental of canoes in the nearby Balazuc.
A wonderful experience with a different number of kilometers to travel. We regularly organize canoeing with our guests, followed by a joint lunch in charming Balazuc.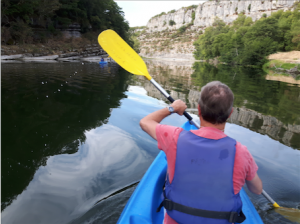 Markets

In the area you can visit various markets in the surrounding villages. On weekends you can wander around the "Vide Greniers"; the attic clearings or better known as "Brocantes" (flea markets).
Weekly markets of Largentière, Ruoms and Aubenas, which are respectively held on Tuesday, Friday and Saturday mornings. All kinds of fresh and local products are sold here and you can enjoy a drink on a terrace.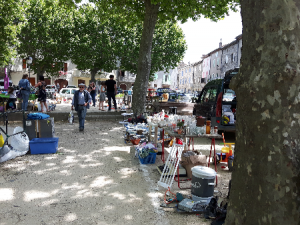 Painting workshop
From an early age art was part of Marie-Louise's life as her mother owned a gallery and painted herself as well. However it was only after college when she started to paint full time (www.marielouiseoudkerk.nl).
Walking
With our maps and detailed descriptions of the environment you can make the most beautiful walks.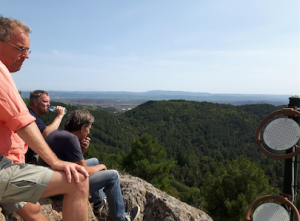 Dinner

On arrival you can use a: "Souper avec un petit plat"; a delicious soup prepared from vegetables from your own garden with a small plate with some goodies. All this accompanied by an extensive cheese board with a delicious French baguette. Of course the local wine is served with this. For dessert a surprise from the kitchen. And then coffee or Verveine tea (from our vegetable garden)
The costs of this delicious supper are € 25 per person including wine of your choice.
Usually on Tuesday, Marie Louise cooks an extensive 4-course meal consisting of an appetizer, main course, extensive cheese platter, dessert and coffee or tea. All products are fresh and from our own vegetable garden. The meals are prepared with a lot of love and attention. In addition, it is an excellent opportunity to get to know the other guests.
The costs for this meal are € 35 per person including wine of your choice.
There are of course plenty of other nice places to eat where you can order a delicious Plat du Jour for example or something else you like, at lunchtime, like most French people do.